| | | | |
| --- | --- | --- | --- |
| Mrkic for Tanjug: I have no qualms about EU negotiations | | | |
Monday, 06 January 2014.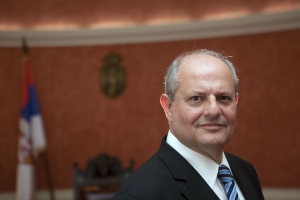 "I have no qualms about EU negotiations", said Ivan Mrkic, Serbian Minister of Foreign Affairs, adding that he was glad about the symbolism of the fact that Serbia would embark on a new stage of its relations with EU under the Greek presidency of the Union in the first half of this year.

"What needs to be understood only is that 21 January is a milestone on a long trajectory, a beginning of something qualitatively new", said Mrkic for Tanjug ahead of the first intergovernmental conference on Serbia's accession, formally marking Serbian membership talks.

Read more...
| | | | |
| --- | --- | --- | --- |
| Interview of MFA Mrkic for "Danas": We have nominations for ambassadorial positions in the USA, China and Germany | | | |
Friday, 03 January 2014.
As a career diplomat who has worked his way up the ladder in this very institution, and who truly cares about its successful operation, I can never be completely content. A significant progress has been made. A spirit of professionalism is returning to the Ministry and the dignity of the difficult and demanding skills requiring a lot of knowledge and effort to master them.

I think that this Ministry has made an important contribution through an engagement in the efforts of the leadership to improve the country's international position. Our goal has always been that diplomacy is truly a function of the development of the state and society, and I think we have laid a good foundation for it, says Serbian Foreign Minister Ivan Mrkic in an interview for "Danas", assessing the work done by the Ministry of Foreign Affairs in 2013.

The Serbian Foreign Minister indicates that the start of EU membership negotiations in recognition of the implemented reforms, one-year presidency of the UN General Assembly, election to the UN Economic and Social Council, are but a few of the achievements made by the Serbian diplomacy and leadership.

Read more...
| | | | |
| --- | --- | --- | --- |
| Interview of MFA Mrkic for "Nase Novine" | | | |
Monday, 30 December 2013.
In an exclusive interview to Nase Novine newspaper Foreign Minister Ivan Mrkic reveals that at long last, ambassadors to Washington, Berlin and Beijing will be appointed in January 2014, and that a total of 62 officials from all ministries who are currently undergoing training will be lobbying for Serbia as from the 21st of January.
Read more...
| | | | |
| --- | --- | --- | --- |
| Interview by Foreign Minister Mrkic to the daily "Politika": I have several proposals regarding candidates for ambassador to Washington | | | |
Sunday, 22 December 2013.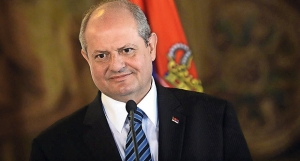 Serbs in Kosovo enjoy today a much higher level of security than before the Brussels Agreement.

The Brussels decision to grant Serbia the date for starting its EU negotiations has nothing to do with the recognition of Kosovo. I am saying this with full responsibility. I am not sure that I could find more suitable words to make it sound more in the negative.

The decision that we are entering the final phase of the EU membership negotiations is much more complicated, and it was certainly influenced by the policy of this Government and by the Belgrade – Pristina talks.

Read more...
| | | | |
| --- | --- | --- | --- |
| Serbia 'not limited' by EU on China trade | | | |
Wednesday, 23 October 2013.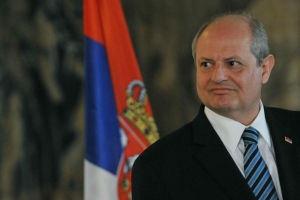 Serbia is not limited by restrictions as some other European countries are in economic and trade cooperation with China, said the Serbian foreign minister, adding that he hoped China and the EU would adapt to each other's standards through communications by the time Serbia joins the European bloc.

Read more...
| | | | |
| --- | --- | --- | --- |
| Foreign Minister Ivan Mrkić: "Croatia should withdraw its Memorial first" | | | |
Tuesday, 15 October 2013.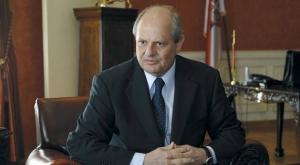 The order of steps is clear. Croatia filed its Memorial against Serbia first and should, therefore, be the first to withdraw it.
Read more...
<<

Start

<

Prev

1

2 3 4 5 6 7 Next > End >>