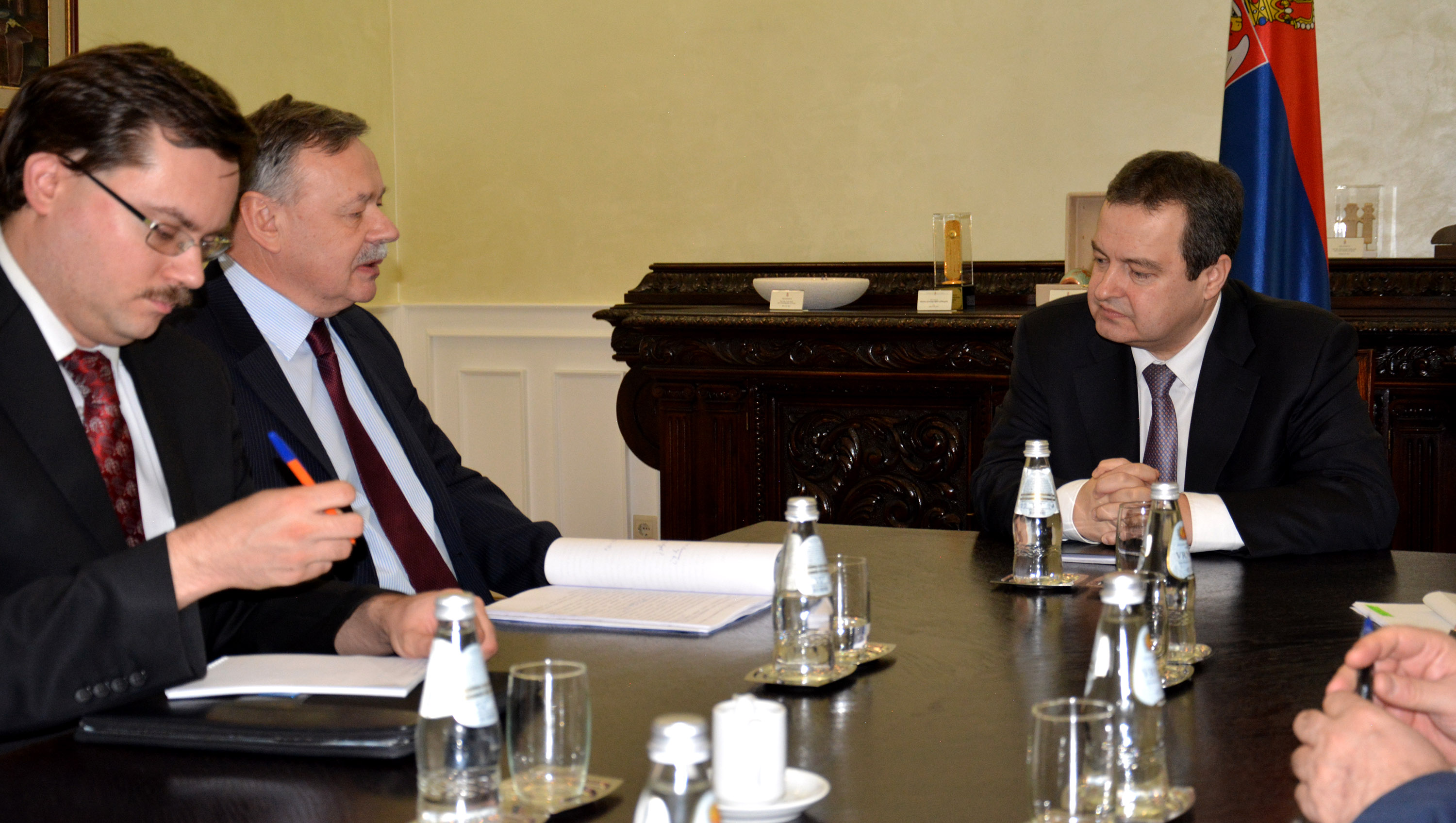 First Deputy Prime Minister and Minister of Foreign Affairs of the Republic of Serbia Ivica Dacic, acting in his capacity as Co-Chairman of the Serbia-Russia Intergovernmental Committee for Trade, Economic, Scientific and Technical Cooperation, met today with Vladimir Tkachenko, Vice Chairman of the Russian part of the Intergovernmental Committee.
Today's meeting discussed the issues of economic cooperation between the two countries, in the context of the preparations for the next Intergovernmental Committee meeting to be held on January 11-12, 2016, in Belgrade, under the co-chairmanship of Minister Dacic and Deputy Prime Minister of the Russian Federation Dmitry Rogozin.
The two officials estimated that the preparations went on as scheduled and that the practice of maintaining contacts between representatives of the two sides would continue.