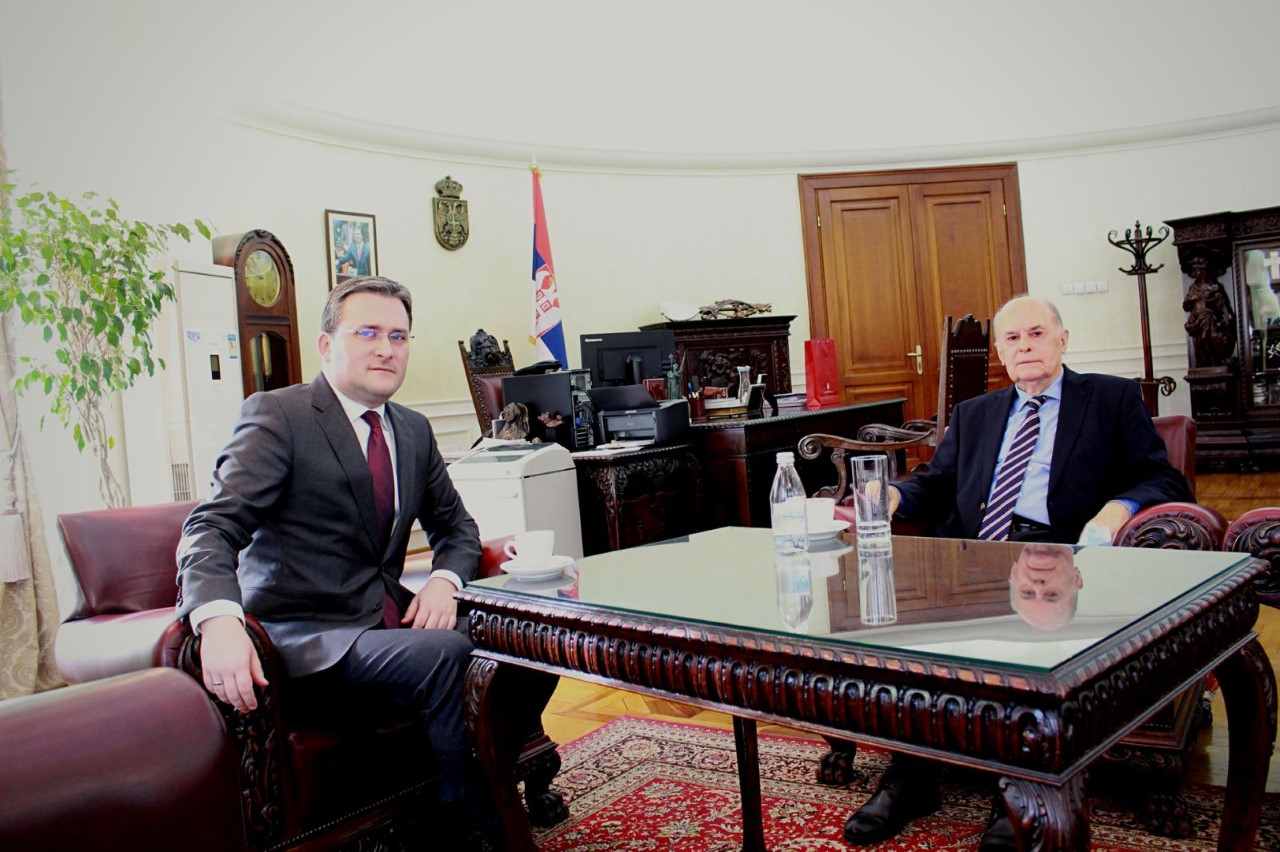 Minister of Foreign Affairs Nikola Selakovic met today with the former Minister of Foreign Affairs of the Federal Republic of Yugoslavia Vladislav Jovanovic and exchanged views on the current geopolitical situation and trends.
Minister Selakovic and Mr. Jovanovic, who was Foreign Minister of FRY in two terms, also discussed the organization of the activity of the Ministry and of the Serbian diplomatic and consular network.
On this occasion, the incumbent Serbian Foreign Minister thanked Jovanovic for what he described as valuable advice that would contribute to promoting the work and results of the Serbian diplomacy.