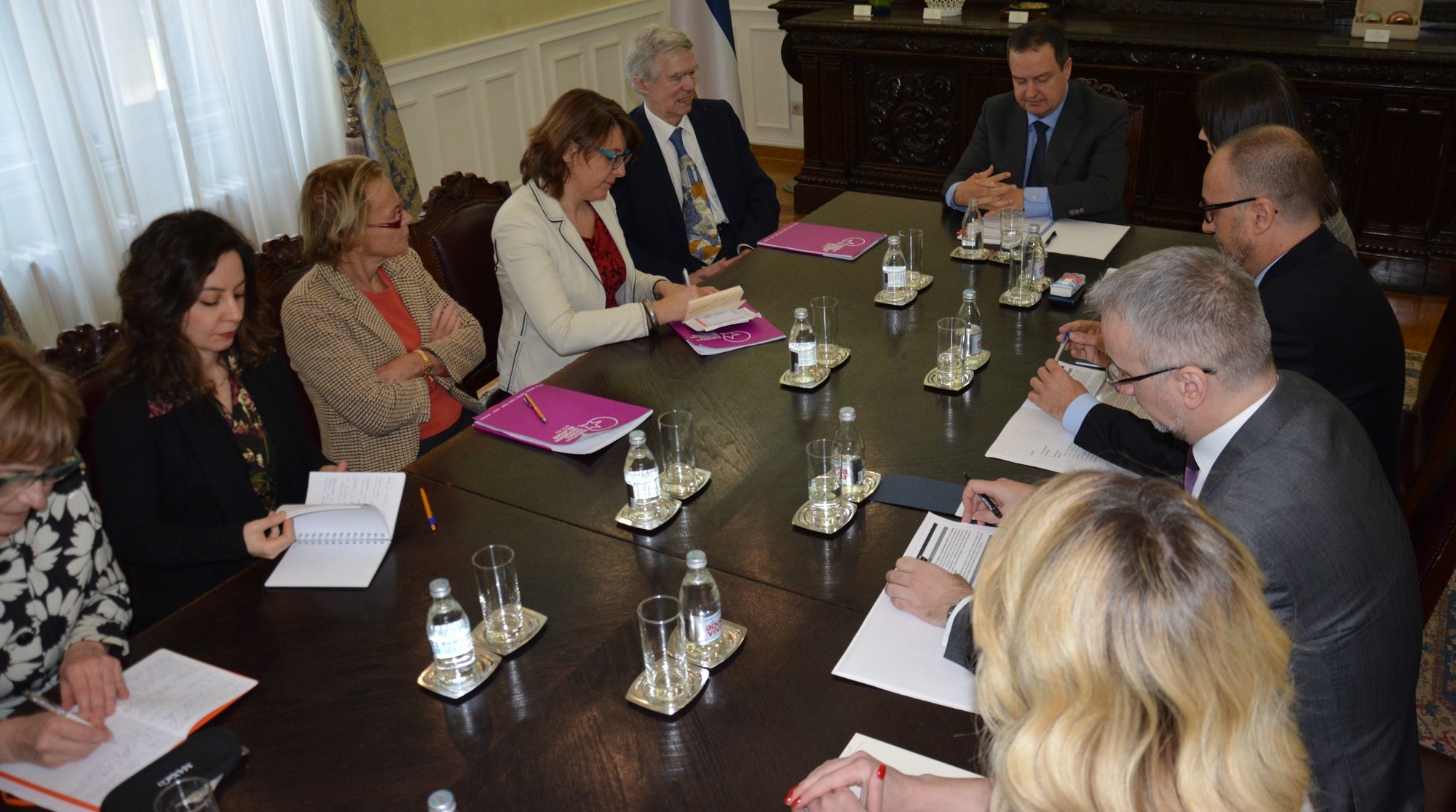 First Deputy Prime Minister and Minister of Foreign Affairs of the Republic of Serbia received today a delegation of the European Council on Foreign Relations (ECFR), headed by the British diplomat and former mediator in the technical dialogue between Belgrade and Pristina, Mr Robert Cooper.
ECFR is an international think-tank, established in 2007, with the aim of being the forum for an exchange of views and ideas on key issues for international relations from European perspective.
The two sides also discussed the current status of relations between the Republic of Serbia and the European Union in the EU integration process, the future of dialogue between Belgrade and Pristina, the implementation of political and economic reforms on the EU road, with particular emphasis on regional cooperation.
Minister Dacic reiterated that full EU membership was Serbia's foreign policy priority and that Serbia was committed to resolving all outstanding issues in that process through dialogue and peacefully. The Minister also spoke about the need for finding sustainable solutions in the dialogue between Belgrade and Pristina, with ample support of the international community.