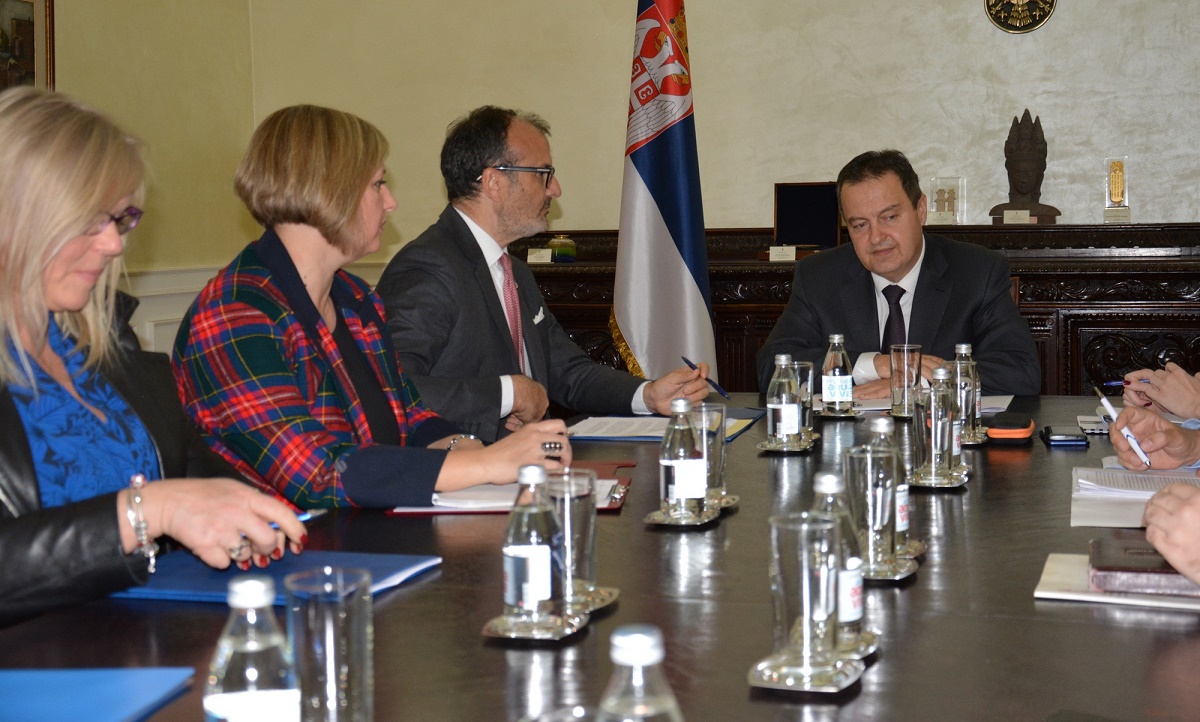 First Deputy Prime Minister and Minister of Foreign Affairs of the Republic of Serbia Ivica Dacic received today Head of EU Delegation to Serbia Sem Fabrizi.
In the meeting, they discussed the current situation in the relations between the Republic of Serbia and the European Union, Serbia's EU accession process, implementation of political and economic reforms, normalization of relations with Pristina, alignment with the EU foreign and visa policy, and also topics of global and international character.
Minister Dacic reiterated that full EU membership was a foreign policy priority of the Republic of Serbia. He underlined that Serbia was ready to take advantage of the positive momentum in the context of EU membership, while also stressing his belief that the entire region belonged in the European Union.