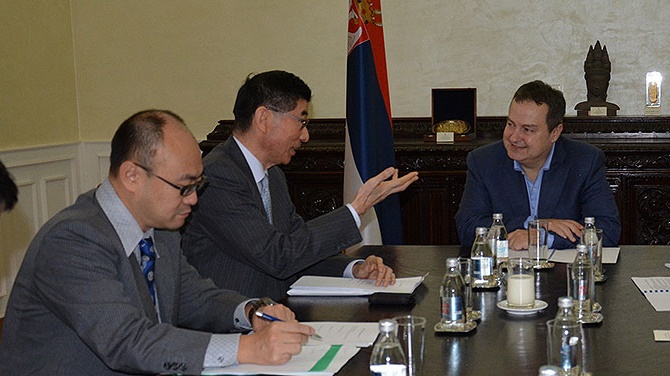 First Deputy Prime Minister and Minister of Foreign Affairs of the Republic of Serbia Ivica Dacic received today the Ambassador of Japan to the Republic of Serbia, Mr. Junichi Maruyama.
In the talks, the collocutors estimated that the relations between the two countries were substantive and multi-faceted.
Readiness was affirmed for the further strengthening of mutual dialogue, exchange of visits at all levels, as well as for a further intensified cooperation at both bilateral and multilateral levels.
They conveyed their pleasure at the results achieved and cooperation level, while jointly assessing that the historic visit by Prime Minister of Japan Mr. Shinzo Abe to the Republic of Serbia in January 2018 gave a strong impetus to the further promotion of Serbia-Japan cooperation.