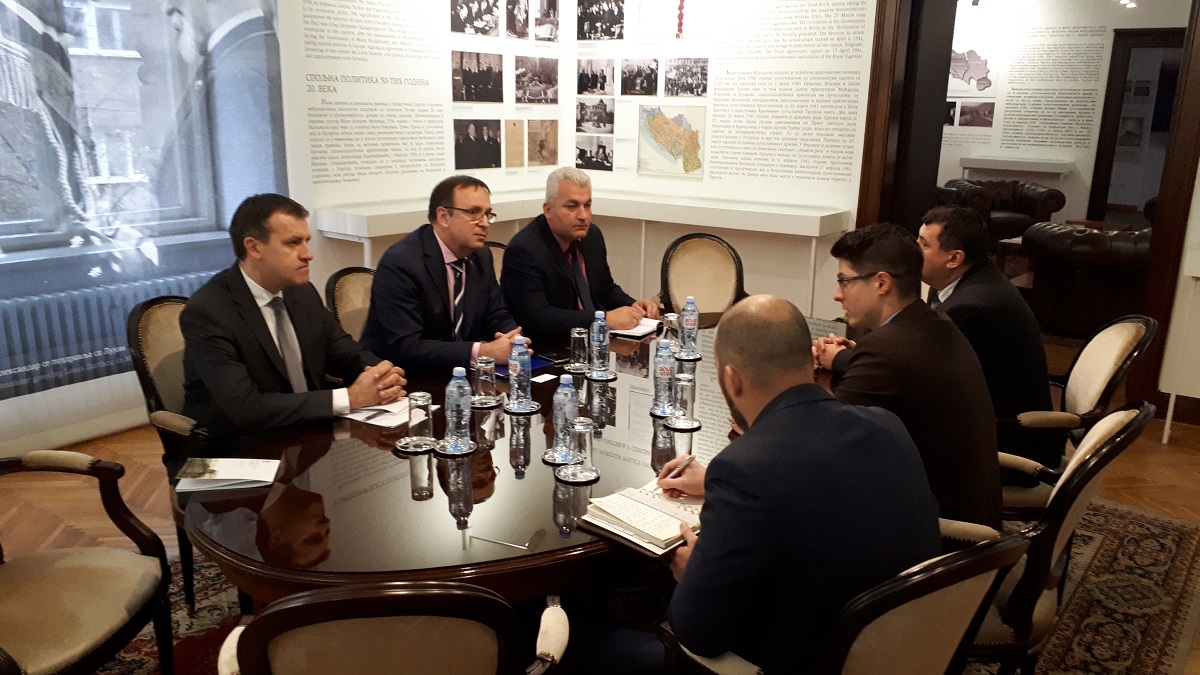 Ambassador Branimir Filipovic, Acting Assistant Foreign Minister for Security Policy had talks with Dr Istvan Balog, Deputy State Secretary for Security Policy and Political Director of the Ministry of Foreign Affairs and Trade of Hungary.
In an open and friendly conversation, the two collocutors concluded that there was an exceptional development of bilateral relations and intensified political dialogue on all levels between the two countries. The two sides exchanged views on a number of issues in the field of security policy, primarily on the current situation in the region, the development of partner cooperation between Serbia and NATO through the Partnership for Peace Program, the alignment of Serbia's foreign, security and defence policy with that of the EU. Special focus was put on the situation in Kosovo and Metohija and the implementation of KFOR's mandate in the Province.
It was agreed to continue with the practice of holding bilateral consultations in the field of security policy between the two foreign ministries, that had been going on for many years and was a very good opportunity to consider many issues of common interest and affirm the activities and achievements that contribute to bilateral relations, better mutual understanding and promotion of peace and stability in the region.