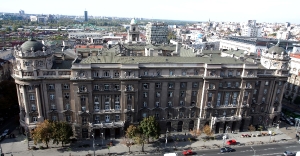 On 26 August, it will be 150 years since the Principality of Serbia and the Kingdom of Greece signed an Alliance Treaty.
The Treaty laid the groundwork for Serbian-Greek cooperation and was a genuine reflection of ages-old aspirations of Serbian and Greek peoples for freedom and progress.
The wisest people of both countries living in that period: Serbian and Greek Envoys to Constantinople, Jovan Ristic and Nikolaos Delyannis, Prime Minister of the Principality of Serbia and Foreign Minister Ilija Garasanin, Greek Prime Minister Alexandros Koumoundouros and his Foreign Minister Charilaos Trikoupis, all played an important role in signing the document. Serbian and Greek rulers, Prince Mihailo Obrenovic and King George, ratified the Alliance Treaty in October 1867.
On the occasion, the Embassy of the Republic of Serbia in Athens, the Consulate General of the Republic of Serbia in Thessaloniki and the History Museum of Serbia will stage exhibitions in Athens and Thessaloniki in October this year.
The Serbian-Greek Alliance Treaty was one of the major documents concerning relations between the two states, and the need for Serbian-Greek cooperation has only increased over the past 150 years. Today, as modern states and an example of true friendship between nations, Serbia and Greece continue to cooperate in their joint struggle for a European Balkans.