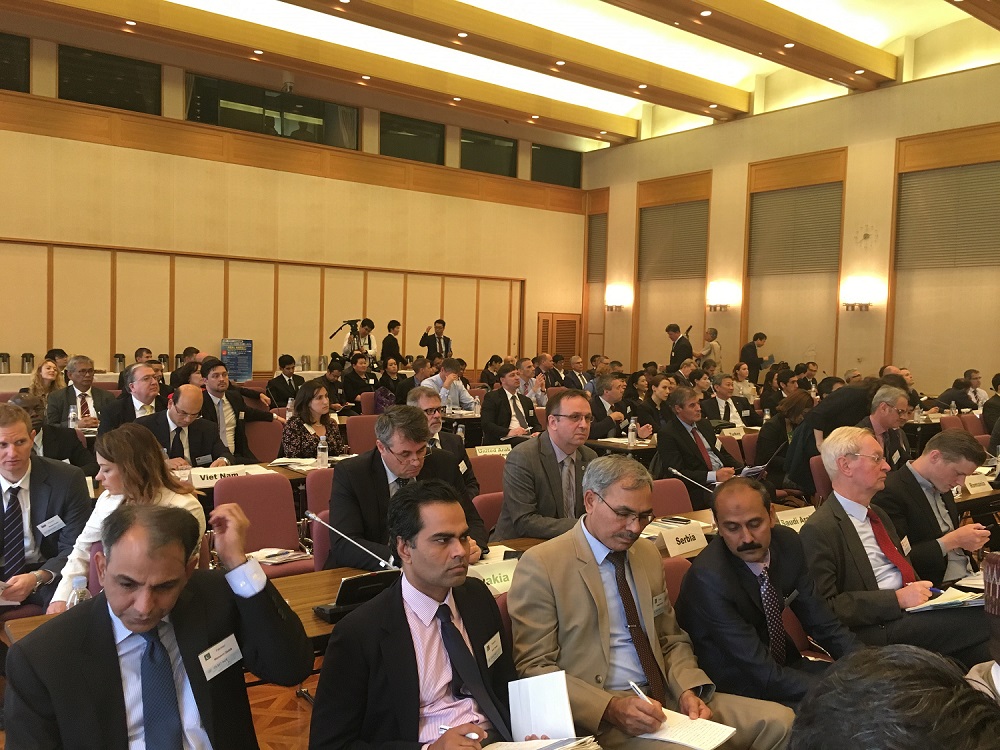 Acting Assistant Foreign Minister for Security Policy, Ambassador Branimir Filipovic, participated in the Plenary Meeting of the Global Initiative to Combat Nuclear Terrorism (GICNT), held in Tokyo, from 1-2 June 2017.
GICNT was launched at the G-8 Summit, in 2006, as the joint initiative of Presidents of the Russian Federation and the United States of America, joined by 88 states and five international organizations having an observer status. Serbia joined the Initiative in July 2007, and has been participating in its meetings, chaired by representatives of the United States and the Russian Federation.
Addressing the plenary, Ambassador Filipovic underlined strong commitment of the Republic of Serbia, as a Member State of the United Nations and the International Atomic Energy Agency, to prevent terrorist attacks against Serbia or any other member of the international community. He further emphasized that international cooperation with relevant organizations and partners world-wide was essential to maintaining an effective security system, and underscored the readiness of the Republic of Serbia to make its contribution, together with other GICNT participants, to the accomplishment of common goals. He also drew attention to the priority activities of the Republic of Serbia such as to enhance the legal framework for safety and security of radioactive sources, to improve borderline detection capacities, and raise the level of radioactive sources physical protection system, etc. Ambassador Filipovic joined the meeting participants in sending a message of condolences at the terrorist attack carried out on 31 May, in the center of Kabul, the capital of Afghanistan.