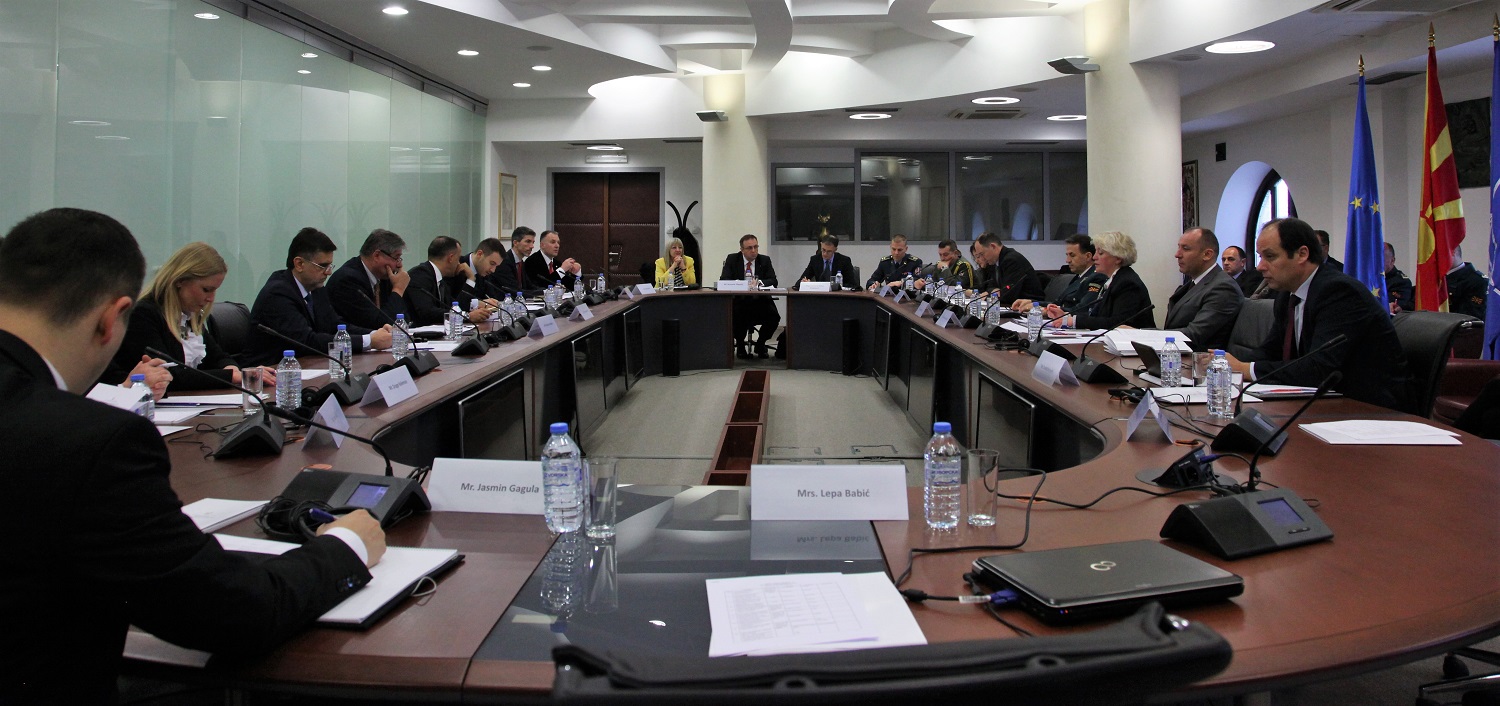 Under the Macedonian Chairmanship of the U.S.-Adriatic Charter (A5), a joint meeting of A5 Ministries of Foreign Affairs and Defence Political Directors and A5 Observers was held.
The Delegation of the Republic of Serbia, which is in observer status, was led by Ambassador Branimir Filipovic, Acting Assistant Foreign Minister for Security Policy, and by Maj. Gen. Milan Mojsilovic, Acting Assistant Defence Minister in charge of defence policy.
The meeting included in its agenda the current political and security situation in the region and the impact of global security changes as well as the Action Plan developed by the Macedonian Chairmanship of this regional initiative in 2017. In this context, the Serbian delegation laid particular emphasis on issues related to present security challenges such as terrorism, violent extremism in all shapes and sizes, including migration flows, where the Republic of Serbia is among the transit countries. On our part, it was stressed that in order to address the security challenges, it was necessary to coordinate efforts and cooperation between all stakeholders of the region.
In his statement, Ambassador Filipovic underlined the commitment of the Republic of Serbia to promoting peace and stability in the region as the main condition for ensuring prosperity in the Western Balkans. In this regard, he pointed to the importance of cooperation within the A5 initiative, to economic development in particular, in order to achieve improved infrastructure connectivity and establish a customs union in the Western Balkan region.