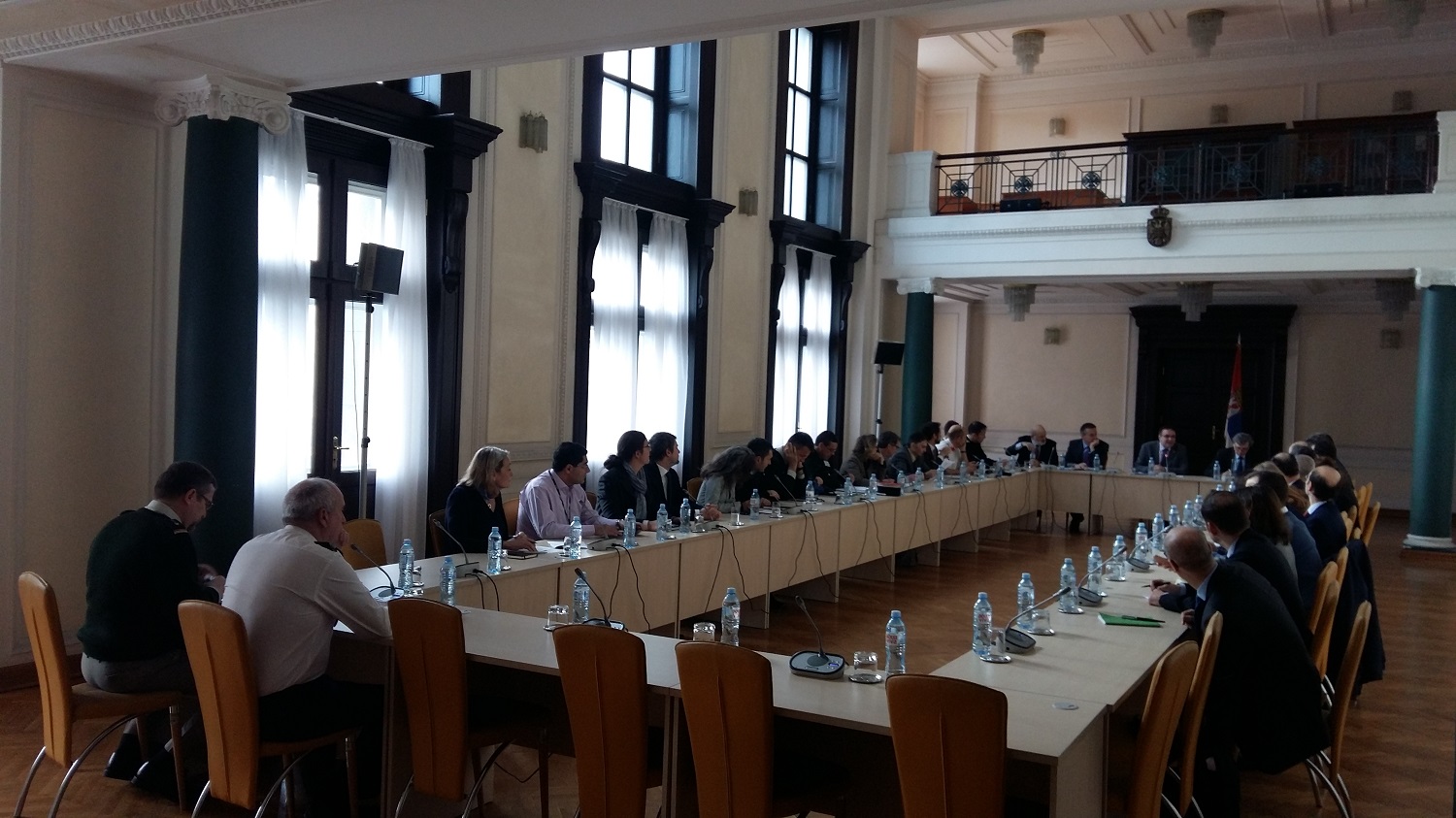 Acting Assistant Minister of Security Policy, Ambassador Branimir Filipovic, had a meeting today with the delegation of the Paris Institute of Advanced Studies in National Defence (IHEDN).
The delegation, headed by IHEDN Secretary General Joel Bouchette, comprised representatives from public, military and civil institutions of France and from other EU countries with an interest in the geo-political situation in the world, as well as security and defence issues.
Ambassador Filipovic informed the delegation of the main goals and strategic priorities of the foreign and security policy of the Republic of Serbia. Particular emphasis was laid on issues within the responsibility of the MFA's Security and Defence Policy Sector, such as cooperation with the EU on the Common Security and Defence Policy, activities of Serbia within the NATO Partnership for Peace Programme, arms control, non-proliferation, disarmament, and fight against terrorism.