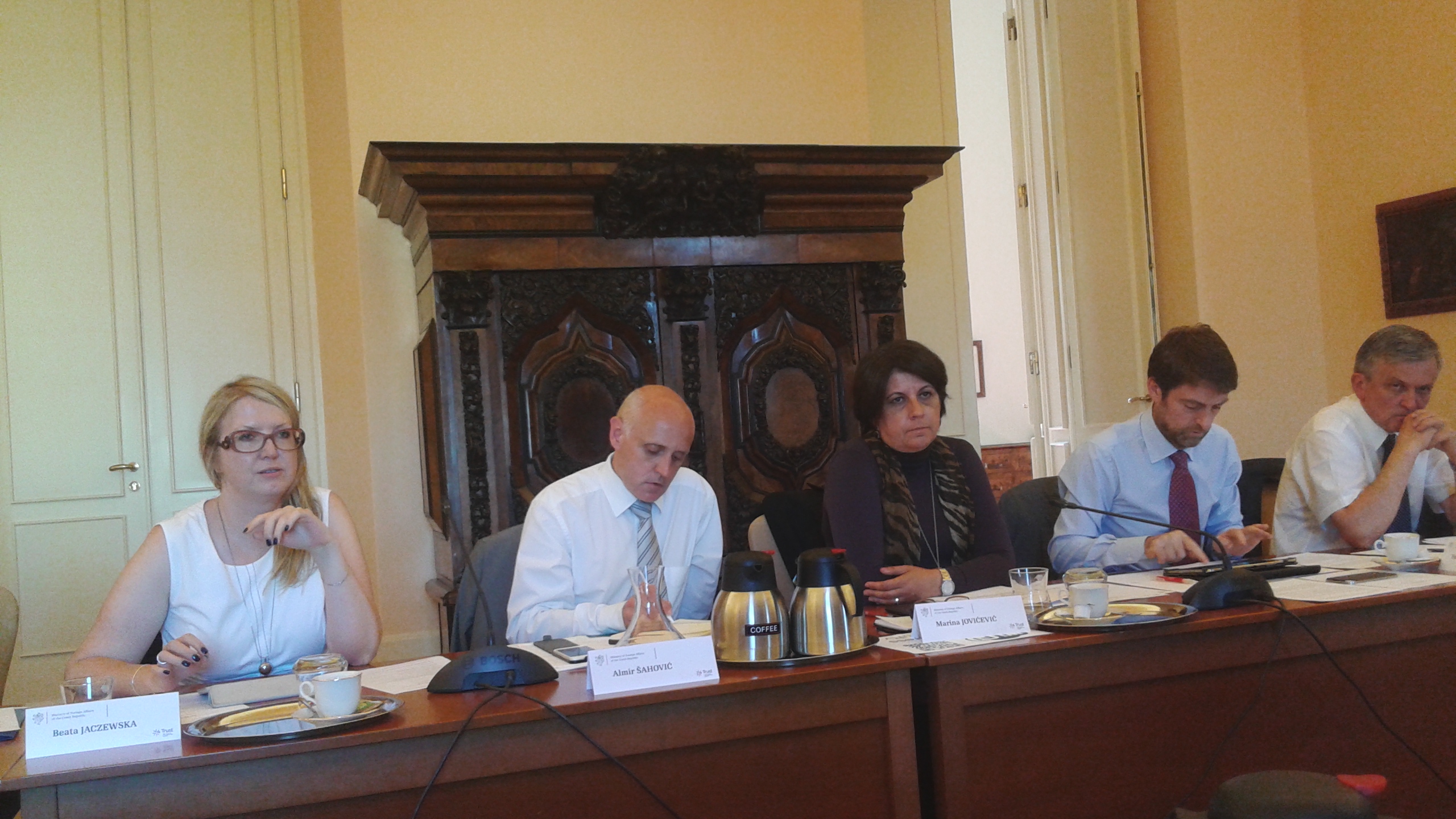 The meeting of the Political Directors from the Ministries of Foreign Affairs of the Visegrad Group (V4) Member States and the Western Balkans was held in Prague, on 23 June 2016, at the close of the Czech Presidency of the Visegrad Four.
Acting Assistant Minister of Foreign Affairs for the EU Ambassador Marina Jovicevic participated in the meeting on behalf of the Ministry of Foreign Affairs of the Republic of Serbia.
The issue of future cooperation among the Visegrad Group Member States and the Western Balkans was discussed in the meeting, while the experiences gained during the migration crisis were exchanged, as well as the views on the current topics from the area of Common Foreign and Security Policy of the European Union, including security challenges facing the Union's Member States.
The political support of the Visegrad Group for the European integration process of the WB region was reaffirmed. Moreover, the importance of cooperation and of the continued dialogue between the Visegrad Group and the Western Balkans at the political and working level were highlighted. It was also pointed out that the procedures necessary for full operationalization of the Western Balkan Fund's activities were needed.