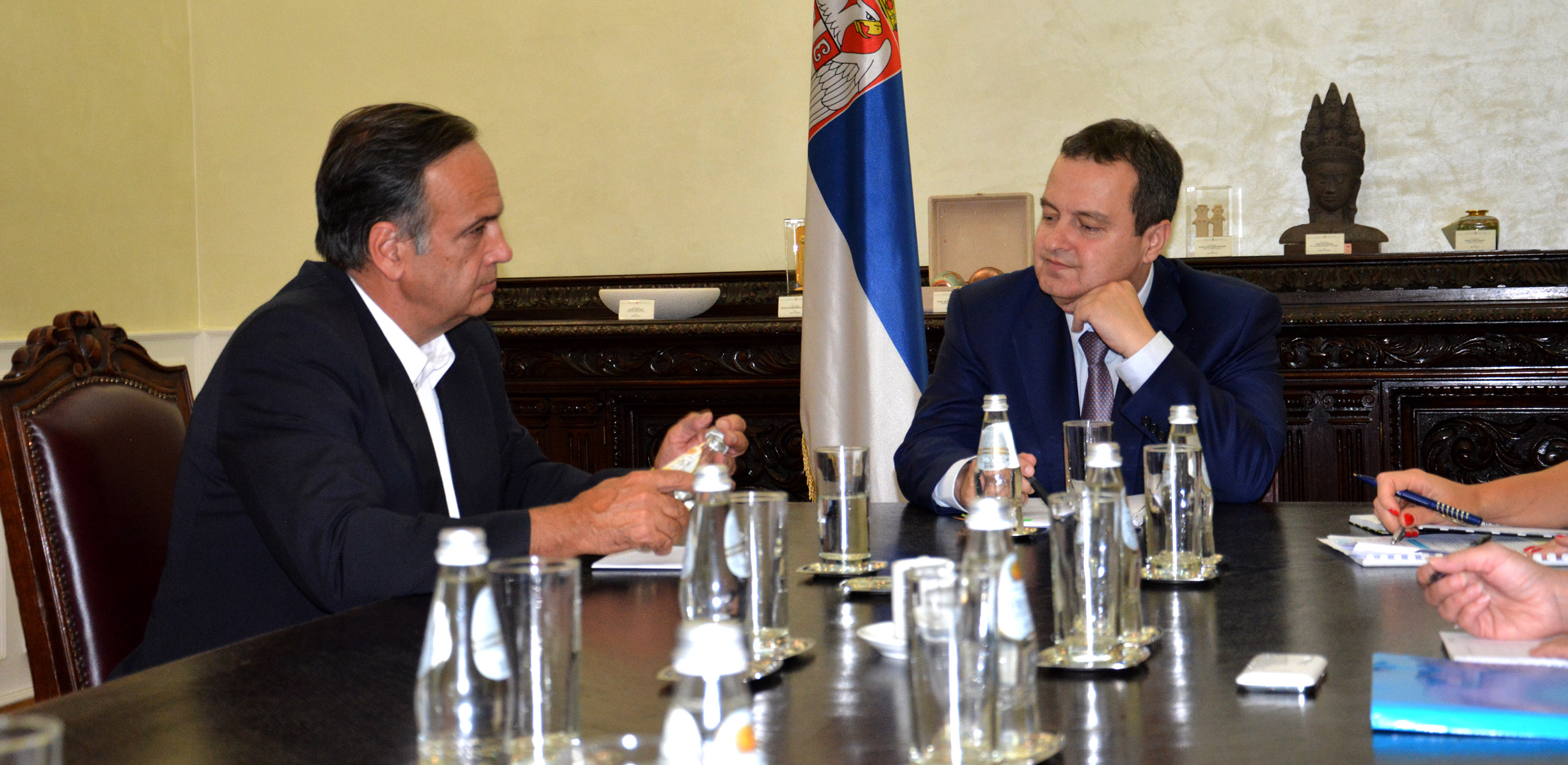 First Deputy Prime Minister and Minister of Foreign Affairs of the Republic of Serbia Ivica Dacic conferred today in Belgrade with MEP Knut Fleckenstein on the current European integration of Serbia, primarily on the possibility of opening the first negotiation chapters by the end of this year, as well as the reform process in Serbia.
The two sides devoted considerable attention to the current situation regarding migration in the region, and assessed that the Serbian Government measures in this respect were appropriate indeed and in compliance with international conventions.
Knut Fleckenstein as President of the German branch of "Samaritan International" humanitarian organization promised that the organization would shortly provide financial support for resolving current problems of taking care of migrants in Serbia, in cooperation with the Serbian authorities.