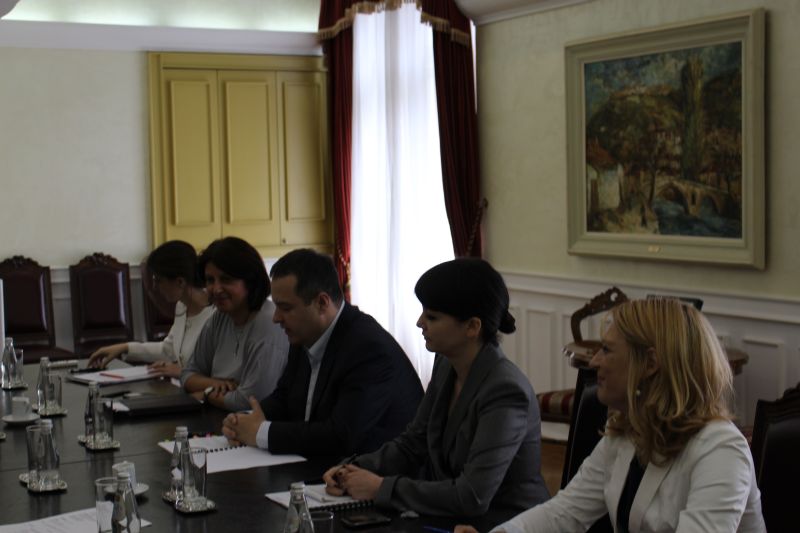 First Deputy Prime Minister and Minister of Foreign Affairs of the Republic of Serbia Ivica Dacic received today European Commissioner for Education, Culture, Youth and Sport Tibor Navracsics, with whom he discussed Serbia's participation in EU Community programmes, and reforms that the Serbian Government should implement in related areas.
Underlining the importance of education for overall development of a society and the need for regional cooperation in this area, beneficial for the young generations, Minister Dacic informed Commissioner Navracsics on Serbia's initiative for setting up the "Western Balkans Youth Union", as a platform aimed at establishing a sustainable cooperation between the youth and youth organizations, which should further contribute to jointly combating discrimination, violence and intolerance, and in the long term, result in Western Balkans' stability and prosperity.
Commissioner Navracsics emphasized that the European Commission was aware of the efforts Serbia was making in terms of regional cooperation, both in relation to the areas covered by his portfolio and also in a broader context, including the promotion of European values.
Also discussed at the meeting was the forthcoming Conference on the Western Balkans to be held in Vienna on 27 August 2015.