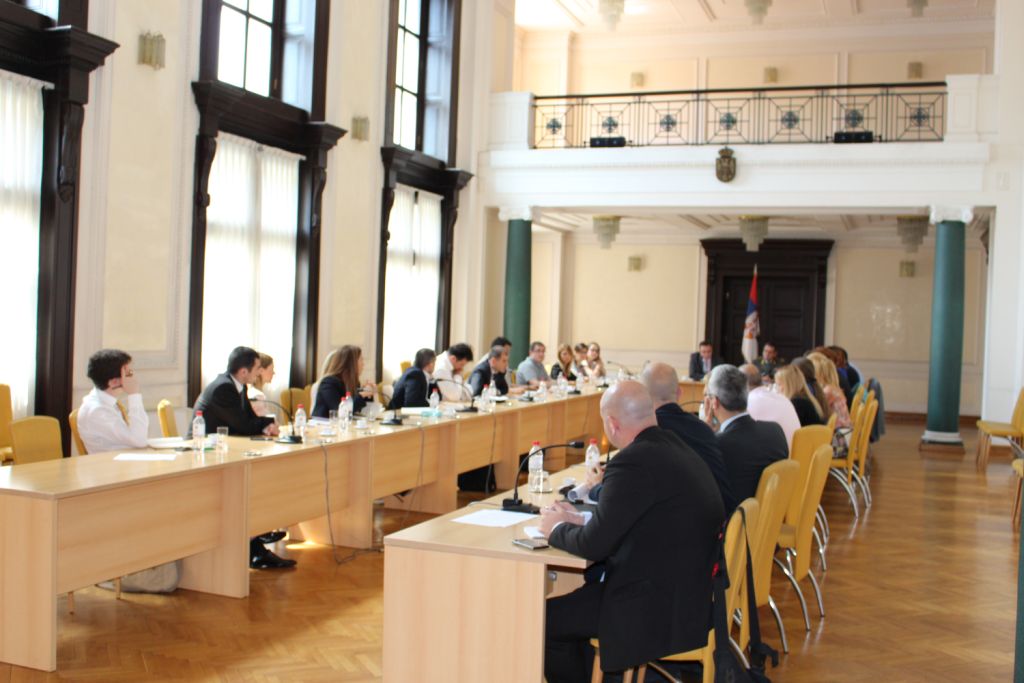 Ambassador Branimir Filipovic, Acting Assistant Minister of Foreign Affairs for Security Policy, held a briefing on 23 June 2015 for NGO sector representatives aimed at promoting the existing cooperation and presenting the activities of state institutions so far in the process of implementation of the Individual Partnership Action Plan (IPAP) between the Republic of Serbia and NATO.
The meeting was attended by Brig. Gen. Slobodan Joksimovic, Head of Strategic Planning Department in the Defence Policy Sector, who presented the basic elements of cooperation between the Ministry of Defence and the Serbian Armed Forces, on the one hand, and NATO, on the other hand, in the context of IPAP implementation.
The briefing focused on the activities carried out so far, in the framework of Serbia's cooperation with NATO, through the Partnership for Peace Programme, and particularly the forthcoming activities related to the implementation of six priority areas of cooperation between the Republic of Serbia and NATO, through IPAP.
Ambassador Filipovic underlined that coordination among relevant ministries and institutions was essential for the successful implementation of IPAP and for cooperation with other partners in Serbia like the civil sector, as well as NATO, its Member States and partners.