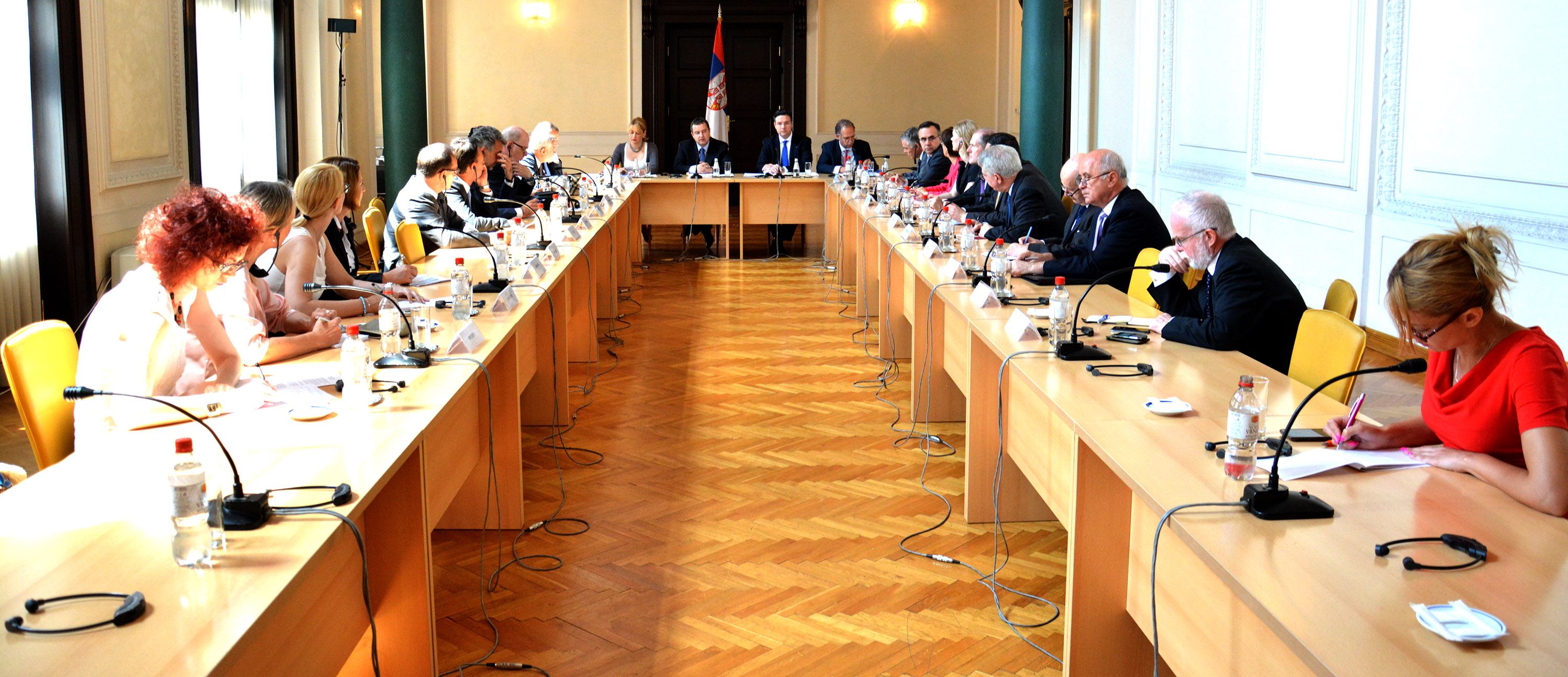 First Deputy Prime Minister and Minister of Foreign Affairs of the Republic of Serbia Ivica Dacic received today Ambassadors of EU Member States and the Head of the Delegation of the EU, in Belgrade.
The purpose of the meeting was to inform and familiarize the interlocutors with the activities of the Republic of Serbia in the on-going EU integration process, current issues and the upcoming activities of the Republic of Serbia as the OSCE Chair, particularly focusing on the current international security context.
Minister Dacic presented extensively to his interlocutors the results achieved in the internal reform process accentuating the accomplished budget consolidation. He made particular reference to the forthcoming foreign policy activities, underlining the enhancement of regional cooperation.