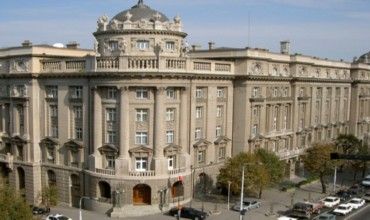 Regular bilateral consultations between the Ministries of Foreign Affairs of the Republic of Serbia and the Republic of Turkey in the security policy area were held at the AssistantMinister level, at the Ministry of Foreign Affairs, on 21 May 2015.
Acting Assistant Minister Ambassador BranimirFilipovic and Turkish MFA Deputy Under- Secretary for International Security and DefenceAmbassador Ahmet Muhtar Gün expressed their pleasure over the regular practice of holding consultations in this area which, along with other forms of cooperation, contributed to the strengthening of the bilateral dialogue.
Views were exchanged in the talks about global, European and regional security challenges, the two countries' cooperation in the area of security policy, the situation in the region and further enhancement of regional cooperation, with joint assessment that peace and stability were the basic preconditions for the prosperity of the region as a whole.