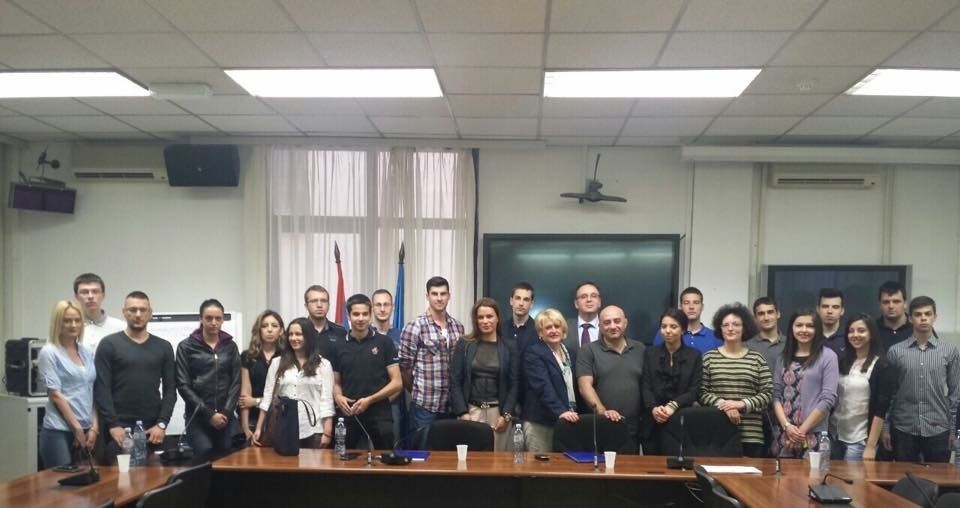 A discussion panel organized by the Belgrade Law School's UN Club,featuring relations between the Republic of Serbia and NATO as its topic, was held at the Belgrade Law School.
Representatives from the Ministry of Foreign Affairs- Ambassador Branimir Filipovic, Acting Assistant Minister for Security Policy and Ms. DijanaIvancic, Head of the Department for NATO and PfP- took part in the panel discussion, as well asMr. Zoran Dragisic, full Professor at the Faculty for Security Studies. Panel discussion participants talked to the students about the relations between Serbia and NATO, Serbia's participation in the Partnership for Peaceprogramme, and about the content of the document titled "Individual Partnership Action Plan (IPAP)", recently endorsed by the Serbian Government and the NorthAtlantic Council
(NAC), representing top-level mechanism for cooperation between a non-member state and this Alliance.