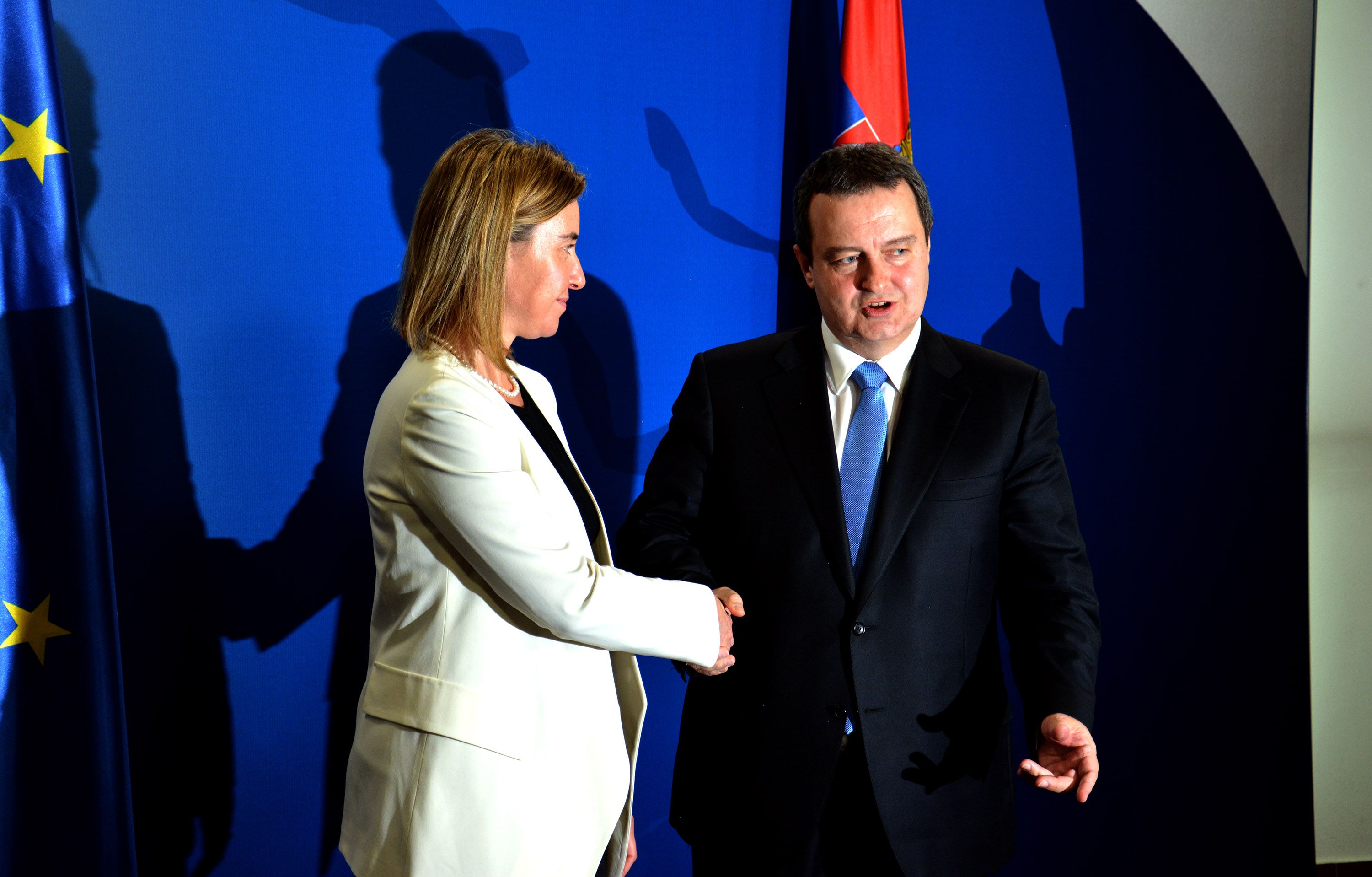 First Deputy Prime Minister and Minister of Foreign Affairs of the Republic of Serbia Ivica Dacic had talks today, in Belgrade, with EU High Representative for Foreign and Security Policy and Vice President of the European Commission Federica Mogherini.
The talks focused on Serbia's European integration process, dialogue between Belgrade and Pristina, Serbian OSCE Chairmanship and the current situation in Ukraine.
At today's meeting, the two sides noted progress made on Serbia's EU integration path and expressed expectation that the first negotiation chapter would be opened shortly. The recently completed screening process and the positive and balanced 2014 European Parliament resolution on Serbian European integration are among indicators of the success of this process. Additionally, a positive assessment was made of Serbia's role in the region, particularly on the bilateral level.
EU High Representative Mogherini assessed the Serbian OSCE Chairmanship so far as very successful and expressed readiness for the continuation of good EU – OSCE cooperation.