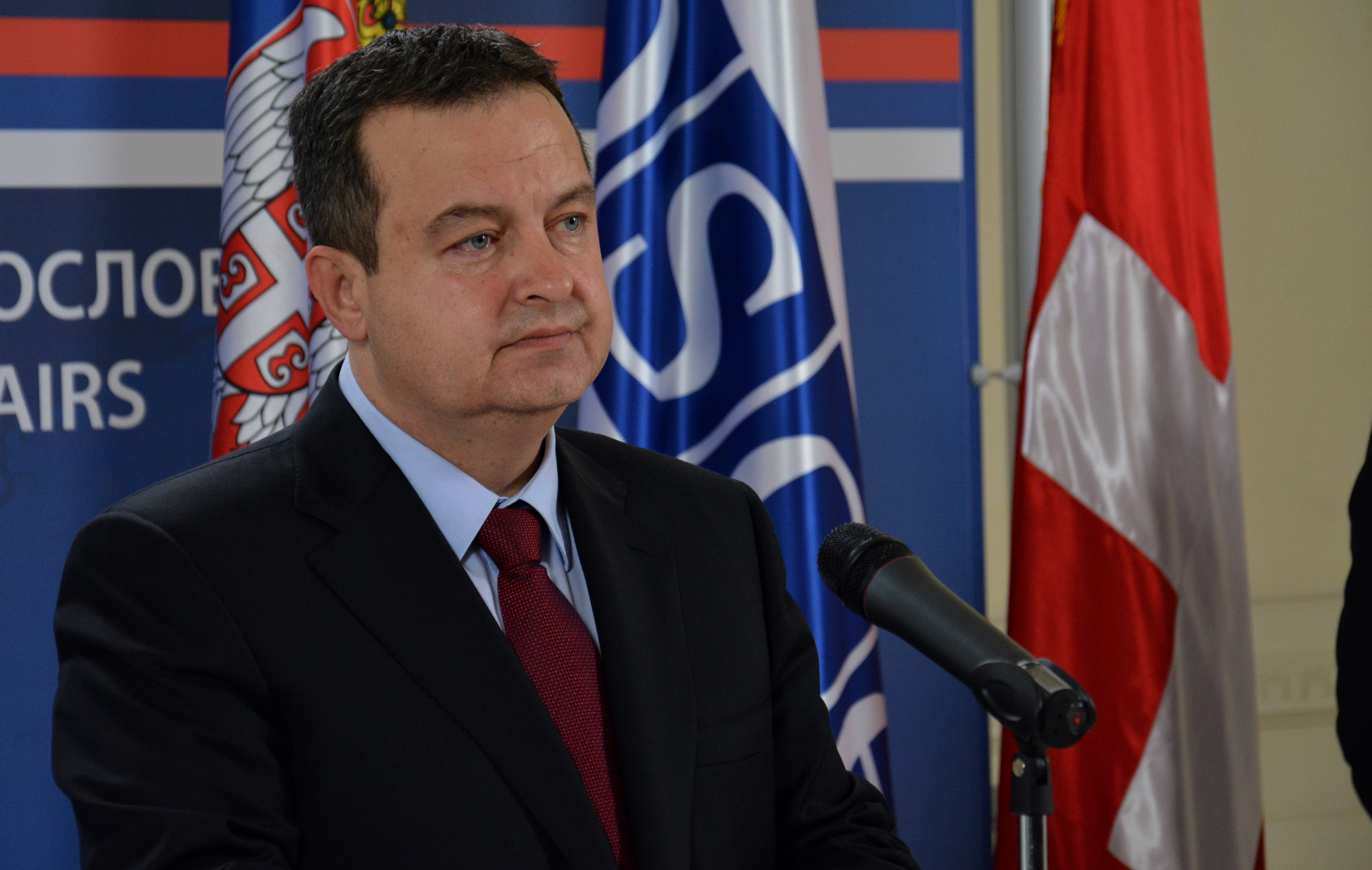 First Deputy Prime Minister and Minister of Foreign Affairs of the Republic of Serbia Ivica Dačić, who is also acting as the OSCE Chairman-in-Office, stated today that the close relations between Serbia and the Russian Federation were not aggravating the Serbia's Chairmanship of the OSCE, an Organization playing a key monitoring role in Ukraine.
In an interview to the AP Agency Minister Dačić stated that the close ties with Russia are certainly not a disadvantage in the context of the Ukrainian crisis and that Ukrainian Foreign Minister Pavlo Klimkin said that they considered it to be an advantage, if in the function of de-escalation of the crisis.
"Many have said that this was going to be a great challenge for us. Our role is not to take sides, but to assist in the implementation of the OSCE goals in conflict areas, one of them being Ukraine", Dačić stated.
He underlined that Serbia had learned a lesson from the wars of the 1990s in the former Yugoslavia, which could be beneficial for finding a solution to the Ukrainian crisis.
"Our experience indicates that we understand the nature of the conflict and the importance of reaching a compromise before the war escalates and before it becomes too difficult to stop", assessed Dačić.
Dačić pointed out that main action should be directed to strengthening of OSCE field missions and that other options were not as yet ruled out.
Dačić further said that the OSCE mission is the only one with international presence in Ukraine, which adds to the significance of its role.