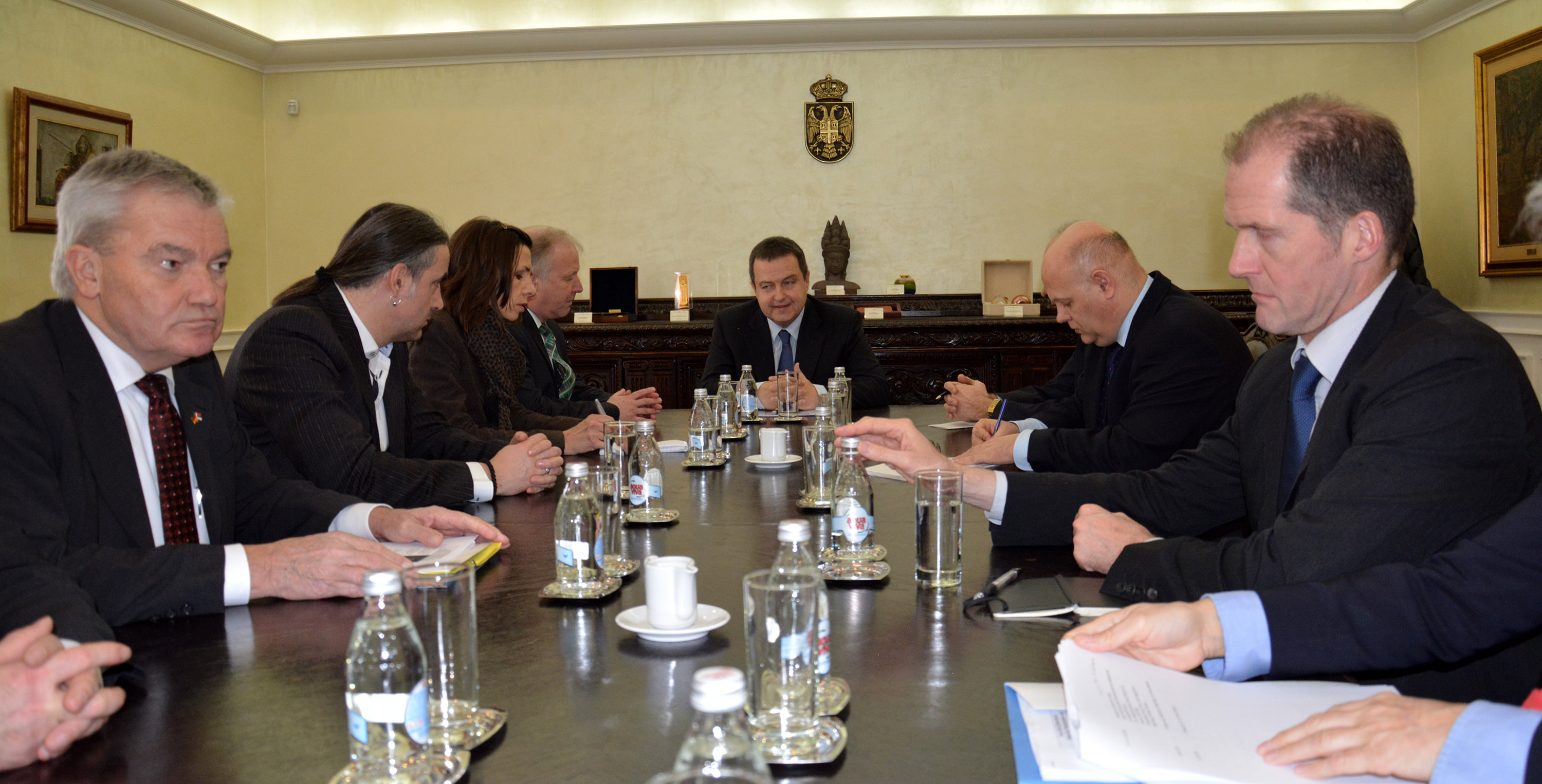 First Deputy Prime Minister and Minister of Foreign Affairs of the Republic of Serbia Ivica Dacic received today MPs of the German Bundestag and members of the Parliamentary Group of Friendship between the Federal Republic of Germany and Southeastern Europe.
Minister Dacic informed his interlocutors about Serbia's OSCE chairmanship, its priorities and future activities as well as of the challenges that the Organization was faced with. He emphasized, in particular, the work of the OSCE Troika comprised of Switzerland, Serbia and the Federal Republic of Germany, and expressed his pleasure at the cooperation with his Swiss and German counterparts.
The Head of Serbian diplomacy briefed his interlocutors on the course of negotiations between Belgrade and Pristina, which are being held in Brussels, explaining the substance of the agreement reached in the field of justice and underlined that a number of other issues were yet to be resolved.
Minister Dacic also informed the German MPs of the reforms implemented by the Government of Serbia with a view to creating a favorable environment for doing business and investment.
Expressing pleasure at the development of bilateral relations between the two countries, Minister Dacic highlighted the readiness of Serbia to promote the overall cooperation with Germany that was one of the most important economic partners of Serbia.