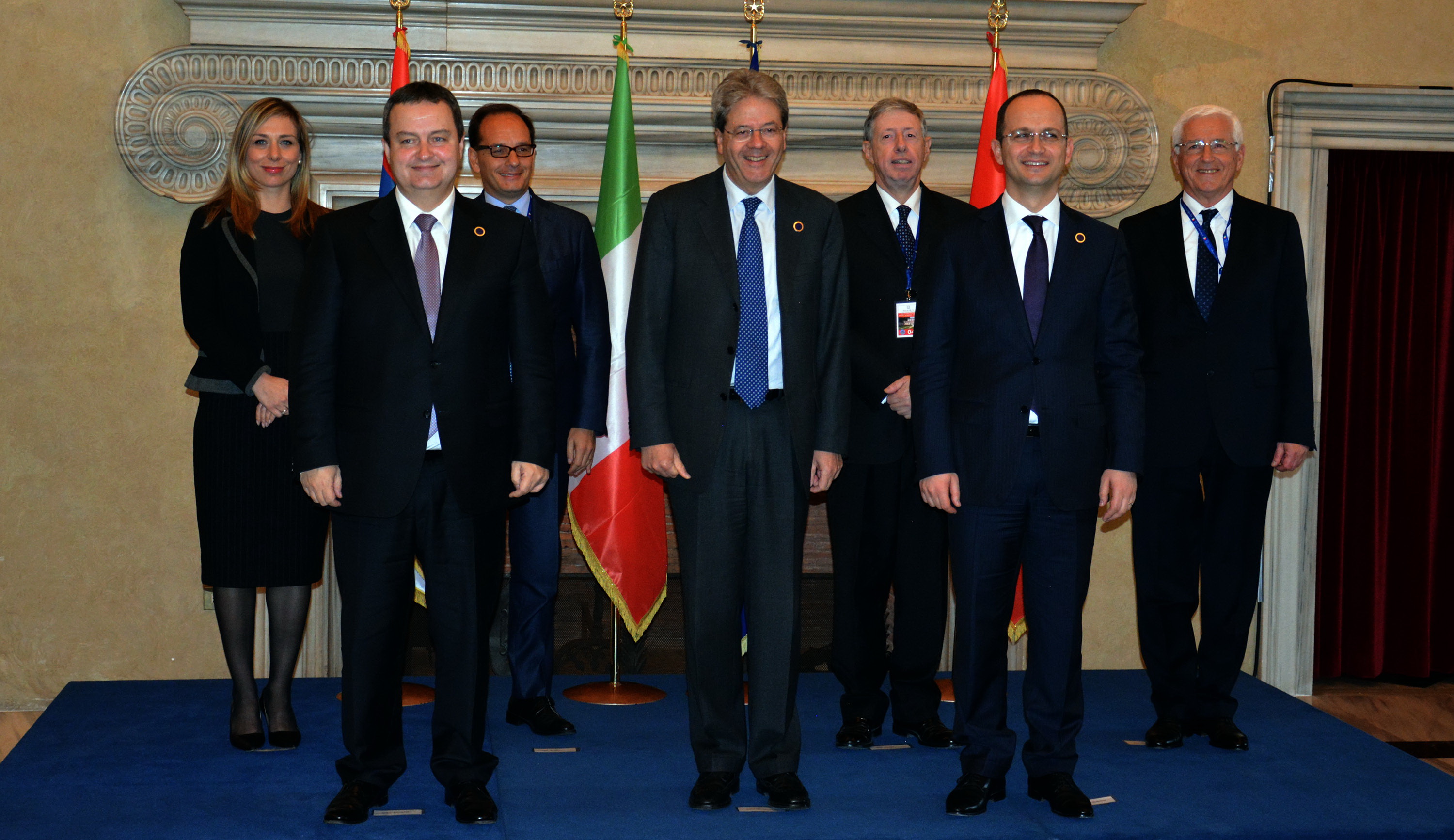 First Deputy Prime Minister and Minister of the Foreign Affairs of the Republic of Serbia Ivica Dacic attended today in Rome a trilateral meeting of the Foreign Affairs Ministers of Serbia, Albania and Italy.
The trilateral meeting was organized at the initiative of Italian Foreign Affairs Minister Paolo Gentiloni, and in addition to Minister Dacic, included the participation of Head of Albanian diplomacy Ditmir Bushati.
The Foreign Affairs Ministers agreed that the trilateral meeting would contribute to the stabilization of relations between Belgrade and Tirana. Minister Dacic underlined that efforts should be invested in overcoming the differences, for the purpose of strengthening the dialogue and friendly relations between the two countries.
"We should focus on what brings us together, and not on what drives us apart. We are part of the same region and should be aiming towards joint projects", Head of Serbian diplomacy said during the meeting.
The trilateral meeting also addressed regional cooperation in the light of EU integration, and also the support of Italy to this process. Special attention was paid to the strengthening of regional economic cooperation in energy and infrastructure, primarily in the context of the EU Strategy for the Adriatic and Ionian macro- region.