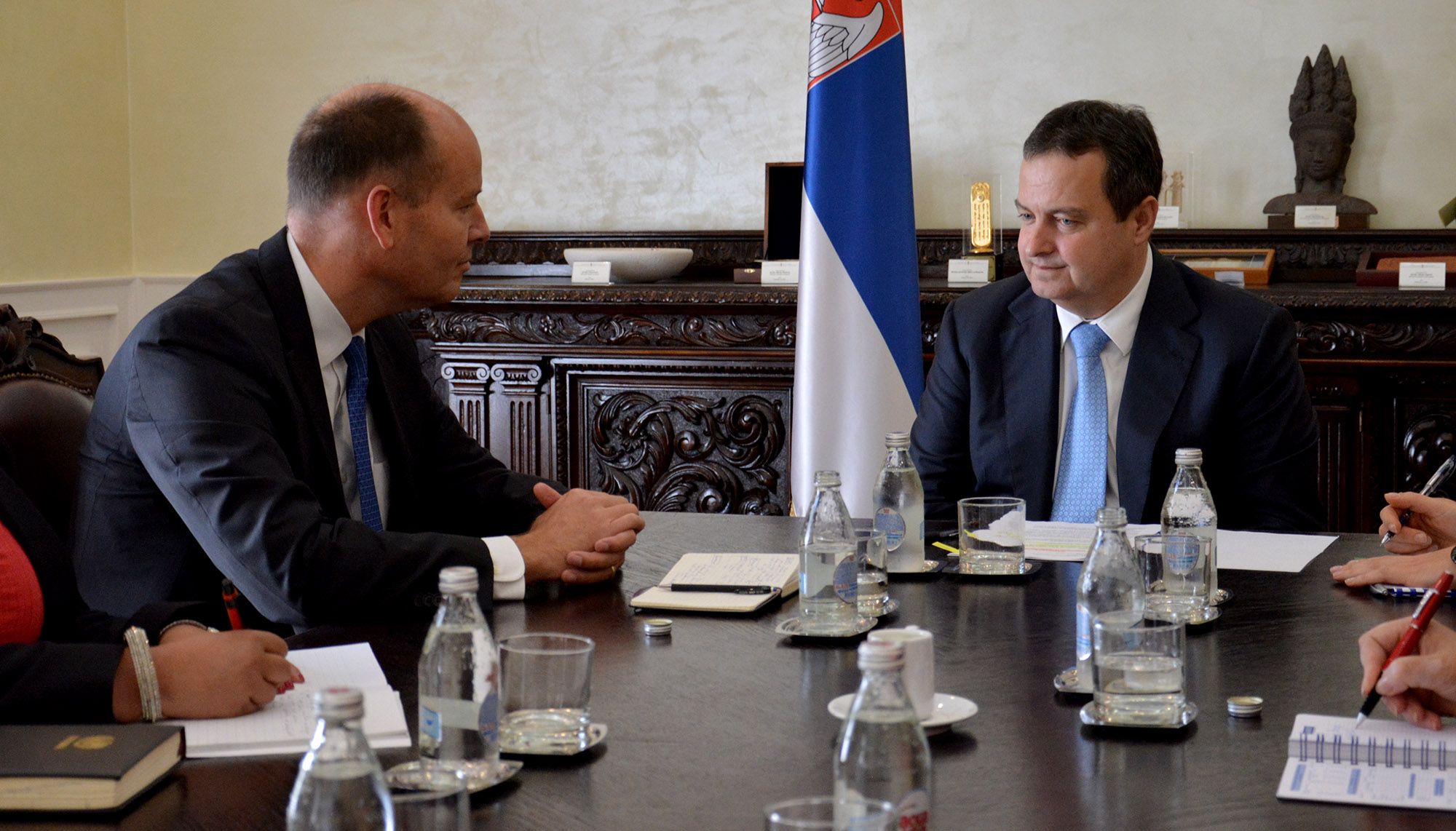 First Deputy Prime Minister and Minister of Foreign Affairs of the Republic of Serbia Ivica Dačić met today with Peter Due, UN Secretary General's Representative and Head of the UN Office in Belgrade.
The topic of their discussion was Serbia's cooperation with the UN on the implementation of UN Security Council Resolution 1244. Minister Dačić pointed out the importance of consistently following the principle of the status neutrality of the international presence in Kosovo and Metohija, which UNMIK guaranteed, and said it was needed to maintain the level of UNMIK's presence on the ground, especially in terms of supporting the talks between Belgrade and Priština.
The two officials discussed also Serbia's activities in the UN peace operations and the country's intention to increase its activities in that field. Peter Due pointed out that
Serbia stood out as a leader in the Western Balkans when it came to its engagement, and was among the top 10 European countries in terms of the number of its military and police personnel involved in UN peace missions.
They agreed that the upcoming regional roundtable discussion on UN peace operations, to take place in Belgrade on October 20-21, to be organized jointly by Serbia and the UN, will be a useful forum to review future contribution of the region's countries to promote international peace and security.