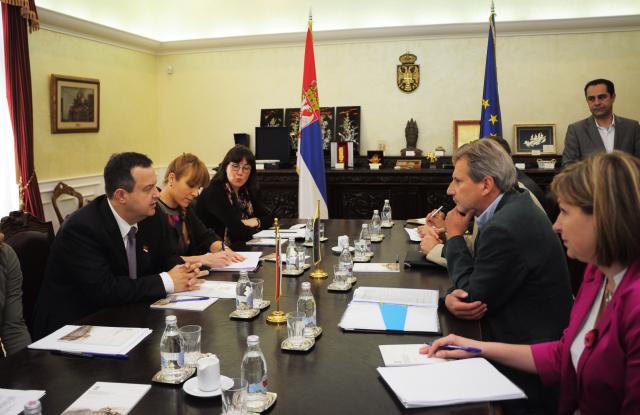 First Deputy Prime Minister and Minister of Foreign Affairs Ivica Dacic met today with EU Commissioner for Regional Policy Johannes Hahn.
FDPM Dacic informed Commissioner Hahn about the scale and the impact of floods that had hit Serbia, and about further activities of the Government of the Republic of Serbia. Possibilities of mobilizing the EU funds for the flooded areas as soon as possible, as well as mechanisms of tapping into them in time, so as to alleviate the damage that floods had inflicted upon infrastructure, energy sector, and agriculture, were discussed.
EU Commissioner Hahn said that the European Commission would speed up its work on providing aid for Serbia from the unused IPA funds.
Source: Tanjug