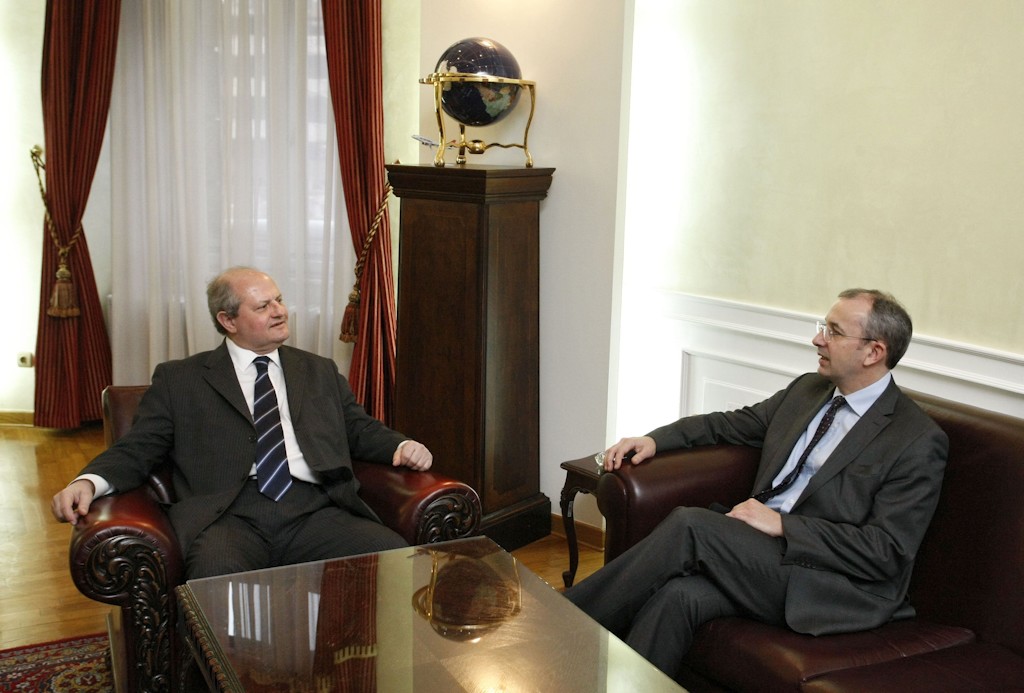 Minister of Foreign Affairs of the Republic of Serbia Ivan Mrkic received today Ambassador Michael Davenport, Head of the EU Delegation to Serbia.
Mrkic and Davenport assessed during the talks that the first Intergovernmental Conference between the EU and the Republic of Serbia was very successful. They also launched issues concerning further steps to be taken in the process of Serbia's European integration.
Both sides expressed their hope that the pace of the started negotiations would be maintained and that the implementation of the reforms, so important for Serbia's further European path, would continue unabated.