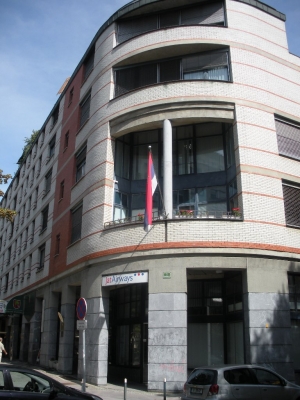 Ambassador of the Republic of Serbia to Slovenia Aleksandar Radovanovic and Consul Stana Koncarevic attended the patron saint's day of the Serbian cultural-humanitarian society Desanka Maksimovic of Celje, on 31st October.
Milan Dudukovic, the parish priest in Celje, who blessed the cake traditionally made for patron saint's day, underscored the importance that the building of a Serbian Orthodox church in Celje had for the Serbian community.
The Ambassador stressed that the Embassy of the Republic of Serbia was open to all forms of cooperation and assistance when it comes to the cultural events organized by the Serbian Desanka Maksimovic cultural-humanitarian society.