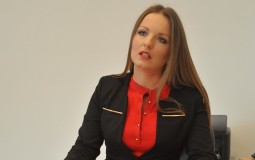 Assistant Minister of Foreign Affairs for the EU Ljubica Vasic talked today with Deputy State Secretary for EU Affairs in Hungary's Ministry of Foreign Affairs Bálint Ódor. Topics important for the continuation of cooperation between the two Ministries in the context of European integration were discussed. The Hungarian side reiterated that it fully supported the process.
Issues concerning the expected launch of Serbia's accession negotiations were also considered.
The importance of regional cooperation and progress made in this regard were also underscored in the talks.