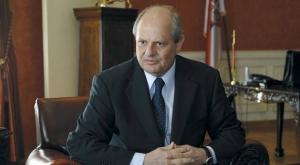 With the entry into force of the Stabilization and Association Agreement, we are now, only more intensively, continuing with coordinating our foreign policy with the common position of the European Union, as we have been aligning our foreign policy with the Union for quite some time.
Only last year, that is before the SAA came into effect, we aligned with the EU's foreign policy by way of declarations and engagement in EU meetings in practically 95 percent of the cases, Serbian Foreign Minister Ivan Mrkic said in an interview with "Dnevnik" daily.
What would you single out when it comes to the Kosovo issue from the last UN Security Council session?
- I would emphasize the general recognition that followed our statement, without exception, although among the current members of the UN Security Council there are 8 countries that have not recognized Kosovo's UDI, while 7 have done so. Nevertheless, our statement and overall government policy on the issue were supported by all UN Security Council member states. Interestingly, the request of Pristina for the representatives of UNMIK to leave Kosovo and Metohija was not commented on, let alone supported.
What are the strategic starting points at this moment, the principles of Serbian foreign policy, as the previous one, based on the "four pillars" and the slogan "both Kosovo and the EU" was reformulated by this Government?
- Our Government, in its latest composition, will be maximally involved in solving economic problems, reducing unemployment, attracting investment, spreading a message around the world that Serbia is determined to work towards recovery and accelerate its own development. It is a top priority of my Ministry too, including all diplomatic and consular offices we have in the world. Serbia, of course, is continuing negotiations with the EU, strengthening its excellent relations with Beijing, Moscow and Washington, and also with a large number of traditional friends on all continents. Relations with neighbours are very important to us and we are doing everything in our power to ensure that they continue along an ascending line.
With the EU accession talks, which should start in January 2014, what issues will be the focus of foreign policy and diplomatic activities?
- You need to understand that in terms of foreign policy and diplomatic activity there will be no "U-turns" as of January 2014, but rather we will simply continue harmonising our positions with those of the EU, and as of January, only our means of communication could be more elaborate.