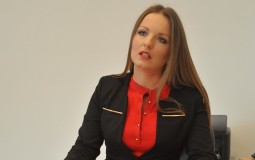 Assistant Foreign Minister Ljubica Vasic met today with a delegation from the Ministry of Foreign Affairs of Hungary, led by Deputy State Secretary for European Union Affairs Balint Odor.
Odor congratulated the Republic of Serbia on its progress in the European integration process and on the decision of the European Council in June to open negotiations on the EU accession of the Republic of Serbia. He emphasized that Serbia's progress towards EU membership had been supported by Hungary. He offered the cooperation at an expert level through sharing the Hungarian experience in the negotiation process with the EU.
AMFA Ljubica Vasic pointed to the reform steps taken by the Government of Republic of Serbia in European integration, especially highlighting the anti-corruption efforts. She stressed the importance Serbia attached to the cooperation with its neighbors, both bilaterally and within regional initiatives. She thanked for the support extended by Hungary on Serbia's European path.