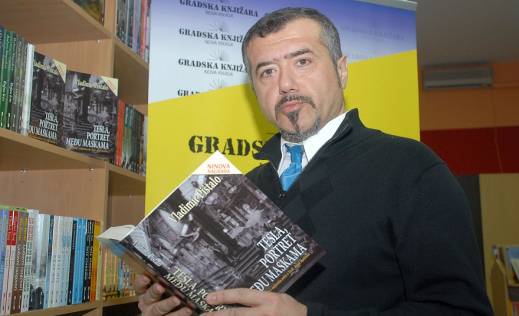 On 21 May 2013, Modrian publishers held a promotion ceremony for the book "Tesla – a Portrait among Masks" by Dr. Vladimir Pistalo in Ljubljana. The novel was translated to Slovenian by Ms. Djurdja Strsoglavec, professor of Slavonic studies, for the edition printed by the Modrian publishing house. The book launch was opened by Ms. Simona Mehle, spokeswoman for Modrian publishers. The launch was in the format of a dialogue between the author and the translator.
The event was attended by outstanding personalities from Slovenia's cultural and public life.
Ms. Katarina Tomic, Second Secretary, was present there in front of the Serbian Embassy in Ljubljana. Dr. Vladimir Pistalo visited the Serbian Embassy, on which occasion he was received by Ambassador Aleksandar Radovanovic.