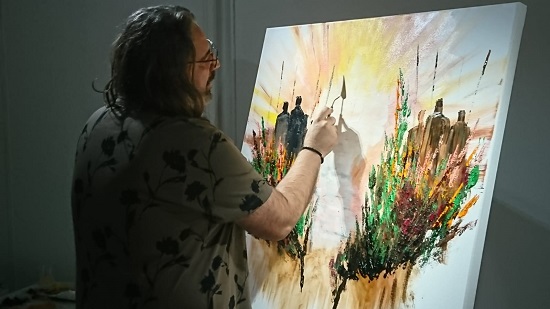 On 18 November, Director of Helsinki's Cultural Centre Caisa Cátia Suomalainen Pedrosa and Serbian Ambassador Sasa Obradovic addressed the audience and opened the sales exhibition of oil on canvas paintings by Belgrade artist Filip Jovanovic, who has lived and worked in Finland for three years now. The exhibition will be on display for one month.
Welcoming the guests, Ambassador Obradovic expressed hope that this is just the beginning of Helsinki-Belgrade, i.e. Serbia-Finland cooperation in the field of culture and art, given that they have a lot in common despite being kilometers apart. He invited Finnish artists to visit Serbia and take interest in the work of fellow artists there, offering help of the Embassy in establishing connections and contacts.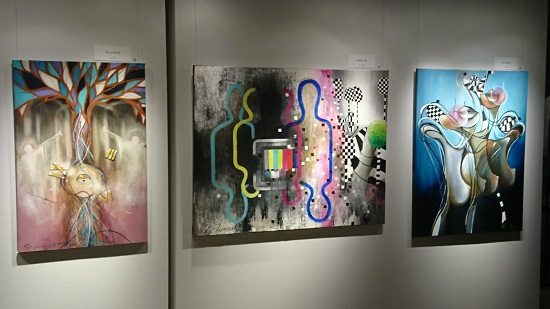 Ambassador Obradovic recalled the exhibitions by Serbian artists living in Finland held in the previous years at the Serbian Embassy's banquet hall, which is where the Belgrade academy-trained painter Filip Jovanovic launched his Nordic exhibition career in 2017, on St. Vitus Day- Serbian religious holiday.